Physical therapy is care that helps ease your pain while helping you move and live better. Our chiropractor, Dr. Bruce Berns, utilizes physical therapy alongside the rest of his chiropractic treatments in order to provide the best treatment possible for his patients. Dr. Bruce Berns is the premier chiropractor in the Ronkonkoma, NY, area.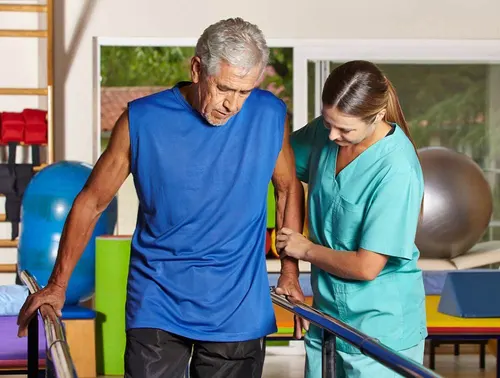 What Are the Benefits of Physical Therapy?

Physical therapy helps you learn how to manage conditions that cause pain and dysfunction, allowing you to find long-term solutions to many different kinds of musculoskeletal problems. It also helps you learn how to prevent further damage to your body. With physical therapy, you learn how to move properly, reduce pain, and restore your ability to function. Physical therapy can help you avoid surgery by improving your functioning. It can help you recover from injury, even in your extremities.
What Treatments Are Included in Physical Therapy?
While undergoing physical therapy, you can expect your therapist to give you exercises and stretches. You may also be given cold or heat therapy, ultrasound, and massage to help heal your injured areas. Physical therapy can help you learn how to use parts of your body after suffering from a stroke, or how to use an artificial limb.
At LI Integrated, we use procedures such as Interferential electrical muscle stimulation, ultrasound, cryotherapy, and mechanical traction. We can help you learn to walk again, with or without the assistance of a supportive device.
Why Choose LI Integrated?
LI Integrated is focused on helping you improve your overall health and well-being. In operation since 1985, we put our customers first. Our mission is to help our customers get back to a pain-free life. We provide every customer with a safe and effective way to get his or her mind and body back to a naturally pain-free state. We offer a vast number of services to help you regain your freedom and confidence. We want to make sure that we meet with you to create a plan that is specific to your individual needs. During our consultation, we also find ways to provide nutritional counseling to assist you on your way to better health.
Whether you live in or visit the Ronkonkoma, NY, area, come in and visit LI Integrated today to schedule an appointment and see how we can help you get back on your way to overall health and wellness. Our dedicated staff is waiting to help you take one step closer to wellness. Call or visit us today. Our number is 631-738-8300.