An Overview of Auto Accident Injuries Treated at LI Integrated
At LI Integrated, we are led by Dr. Bruce Berns and we provide auto accident injury treatment to everyone in and around Ronkonkoma, NY. Take a look at some of the common injuries we treat below!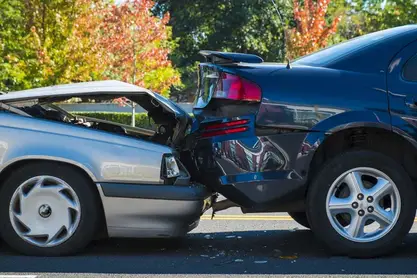 Common Car Accident Injuries
In our practice, there are a few car accident injuries that we see on a regular basis. Anyone can get involved in a car accident. Even an accident which seems like it might be small can lead to major injuries. That is why we have worked hard to expand the array of treatment services that we provide. Some of the most common injuries that we see in our practice include:
Whiplash
Without a doubt, whiplash is one of the most common examples of car accident injuries that we see in our practice. When someone suffers whiplash, the neck snaps back and forth very quickly. This can sprain the ligaments in the neck, leading to stiffness and soreness. This soreness can get particularly bad when people try to bend their necks.
Herniated Disks
A herniated disk may occur as a result of any traumatic accident, including auto accidents. When a spinal disk herniates, the soft interior of the disk often pushes out of disk and irritates nearby nerves. This irritation and even impingement can lead to symptoms like pain, burning sensations, muscle weakness, numbness, and tingling. These symptoms may be present in the back of a person with a herniated disk, but may also affect that person's extremities.
These are just a few of the most common injuries that we see in car accidents. We practice a variety of treatment methods that we can use to help people who suffer from injuries like these, and many more.
Treating Car Accident Injuries
When someone with a car accident injury comes to see us, the first thing we want to do is learn more about the accident itself. We want to know where people were sitting during the accident, when the accident happened, and when the symptoms first started to appear. From there, we can use targeted adjustments, manipulations, and numerous other treatment modalities to help those who might have suffered an injury.
Call LI Integrated Today to Make an Appointment
At LI Integrated, we serve the area of Ronkonkoma, NY. Call us today to make an appointment with Dr. Bruce Berns!