How Acupuncture Can Help You
Have you thought about acupuncture? If you haven't, you should reconsider. Having needles inserted into your body may sound intimidating, but in all honesty, acupuncture is well-known and often painless, holistic treatment that helps a person in various ways. And, at LI Integrated acupuncture ronkonkoma ny, our chiropractor, Dr. Bruce Berns, can help your body heal from a multitude of ailments with this method.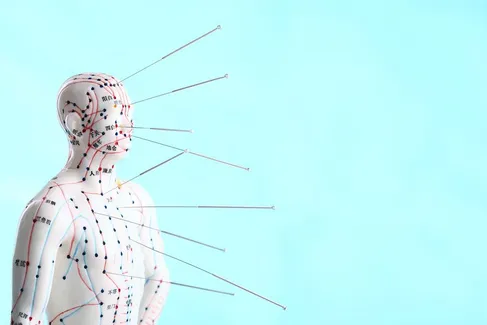 Below is an overview of acupuncture and how this treatment therapy can help you.
An Explanation of Acupuncture
Acupuncture is an ancient Chinese practice that originated thousands of years ago. It is believed that the human body was filled with qi, which is an invisible energy force. When qi flows properly throughout the body, good physical, emotional, and mental health occurs. However, if this energy force is blocked, an illness or another aliment will take place. To restore balance and qi flow, needles are placed on the area that the energy force is blocked.
How Does Acupuncture Work
A licensed acupuncturist inserts sterilized needles into certain parts of the body where you are most likely to have the qi blockage. Once inserted, the needles will remain in place for up to 20 minutes, with the acupuncturist gently moving them a few times during your session. During this time, stimulation in the central nervous system occurs, which, in turn, encourages healing. After 20 minutes, the needles are removed. Most patients feel more energized and relaxed after an acupuncture session. Visit acupuncture ronkonkoma ny today to learn more on how we can help today!
Conditions Acupuncture Can Treat
Acupuncture has been proven to help individuals with:
Chronic pain
Headaches
Labor pain-killing
Osteoarthritis
Menstrual cramps
Nausea
Vomiting
Allergies
Depression
Stroke
Sprains
Insomnia
Diabetes
Neck and back pain
This is not a complete list of conditions acupuncture can treat. Our chiropractor can let you know during your consultation if your ailment can be treated with acupuncture.
LI Integrated - Acupuncture Ronkonkoma NY
Are you interested in the healing wonders of acupuncture? It is a holistic practice that Dr. Bruce Berns is proud to offer to his patients in Ronkonkoma, NY, and surrounding areas. To see if acupuncture is right for your health needs, schedule a consultation at LI Integrated today. Give us a call at (631) 738 9539 or reach out to us on our website. We look forward to helping heal from the ailment that has been causing you pain.